October 28, 2015 | Clean Energy | Bowers Harbor Vineyards
Bowers Harbor Vineyards commitment to clean energy.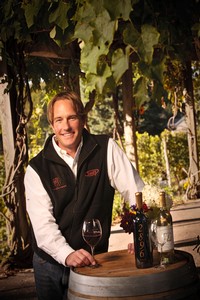 Bowers Harbor Vineyards' own proprietor, Spencer Stegenga, is trying to strengthen Michigan's clean energy commitment. In a letter sent to Representative Larry Inman, Representative Aric Nesbitt and Senator Mike Nofs, Spencer and fellow northern Michigan business owners, Marie Dalese (Chateau Chantal) and Justin Rashid (American Spoon Foods, Inc.), spoke about the importance of the clean energy movement in Michigan.
Here is an excerpt:
If clean renewable energy goals disappear, so will the progress Michigan businesses have made. Through energy efficiency, businesses are saving money on their utility bills, meaning they can create jobs, expand and continue to invest in our state. And for families, energy efficiency means we get to keep more of our hard-earned money.