July 17, 2018 | BHV Staff | Alaina Dodds
Celebrating One of Our Own
Here at Bowers Harbor Vineyards, we're a pretty passionate bunch. We're passionate about the wines we produce. We're passionate about the land and water we have the privilege of stewarding. We're passionate about offering exceptional hospitality to the guests who visit our vineyard. And, we're passionate about our team – the people who introduce you to our BHV wines.
That's why – when one of our team members accomplishes something extraordinary – we like to celebrate!
Rachel Van Til began her journey with wine working in the BHV tasting room during her summers home from college. She earned her Certified Sommelier pin while working at Trattoria Stella here in Traverse City, and in 2016 was recognized by Wine and Spirits Magazine as "One of the Top 8 New Sommeliers of 2016". She moved to Detroit the summer of 2016 to open and serve as Beverage Director and Front of House manager for Mabel Gray, named "2017 Restaurant of the Year" by the Detroit Free Press.
Last year she moved to Dallas to serve as a sommelier at Pappas Brothers Steak House in Dallas, TX. On July 11, Rachel traveled to Phoenix to take the grueling 3-day Advanced Sommelier Exam. She passed with flying colors, and we're proud to say she got her start at Bowers Harbor Vineyards. Kristy McClellan, our Director of Operations, continues to be a mentor and a role model for Rachel.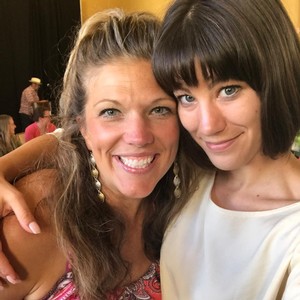 Congratulations, Rachel! Here's to pursuing our dreams with passion and excellence!