July 2, 2019 |
Alaina Dodds
A couple months ago, we had soil (and all things wine) extraordinaire, Dave Bos, come out to our vineyards to talk dirty to us. He spoke with our staff on the value of high-quality soil, soil composition and how it affects our plant growth, grape development and ultimately, how much it matters for quality wine. It was very enlightening! Then last week, he was so kind to come out again to teach us about the actual plant growth itself, the lifecycle of vinifera grapes. We learned a ton and I wanted to share a recap of that here.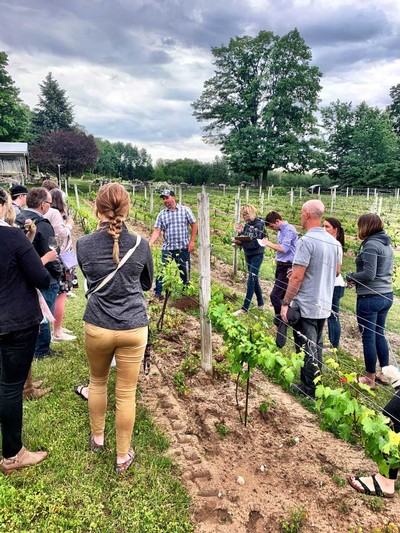 Healthy Soil
The health of our vines depends directly on the health of the soil. Our focus is on treating the soil with care so that it can provide solid vine growth. Healthy land means happier vines which translates to higher quality grapes. Each of our vines is handled individually 10-12 times per year, which means that they get a lot of personal attention. If we didn't pay such close attention to our vines, they would naturally grow into a bushy mess of leaves and branches. Meticulous pruning helps the vines stay nice and organized with their energy focused on growing impeccable grapes.
The soil we have is sandy loam. Sandy loam is in between sand and silt in the soil texture triangle.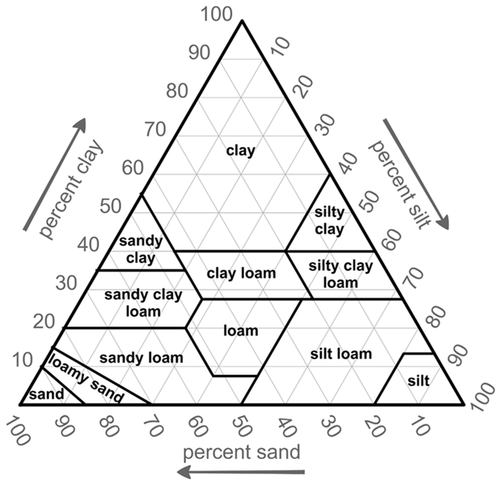 Sandy loam is porous, so it drains easily, which is important here due to the amount of rain we do get. The soil structure will and can change the growth of the vines. When combined with other healthy biodiverse strategies, the entire environment, which makes up the terroir, becomes energized to produce better quality grapes, that stand out in the wine. We believe it's one of the reasons that BHV produces outstanding wines year after year.
Grapevines are perennial plants, meaning that they grow in spring, bloom over summer, then die back over the winter months, and then repeats its cycle from its rootstock the following spring. I found this diagram of the yearly lifecycle of a grapevine from Wine Folly. I love it!

Depending on the weather, bud break here typically starts mid-June and this is where 100% of the vine is focused on growing. Then it will self-pollinate and flower where we will remove the leaves from the fruit zone to enhance direct sun exposure to the fruit, then fruit set (grapes) and then veraison (the grapes will change color and sweeten). Once veraison starts, 100% of the plant's energy will move toward veraison and the vines themselves will quit growing. We are constantly pruning our vines (hedging, removing suckers, leafing) to keep the energy where it needs to be. We've had a cool and rainy season so far, so bud break was a bit behind schedule. But the good news is, veraison is what determines harvest, not bud break. So, fingers crossed for a long and hot fall!