December 12, 2018 |
Alaina Dodds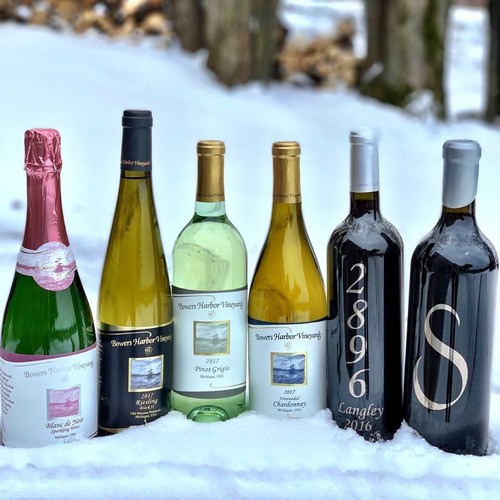 She's baaaaaack! We know you're stocking up for all of the holiday parties you have coming up, and we know you need more wine for your own personal stash...so we have ONE MORE chance for you to stock up and save BIG! This will be the last shipping promo we do until February!

Enjoy $5 Shipping for 12+ bottles and $10 shipping for 6-11 bottles of Wine and/or Spirit Cider!

*If ordering 12 bottles or more, please order in 12 bottle increments, like 12, 24, 36...)
*Offer is valid Monday, 12/10/18 - Monday, 12/17/18 and 11:59 p.m.
🍷Promo Shoppers🍷
Promo Code:
SHIPDEAL for 6-11 bottles
SHIP12 for 12+ bottles
Enjoy Our Quantity Discounts:
10% off 6-11 bottles
15% off 12+ bottles
20% off 36+ bottles
🍷Wine Club Members 🍷
Promo Code:
SHIPDEALCLUB for 6-11 bottles
SHIP12CLUB for 12+ bottles
*This shipping promotion may not be used in conjunction with your quarterly wine club shipment.
SHOP HERE
Top 10 Gifting Ideas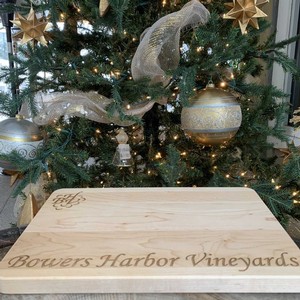 How cool is this cutting board with the BHV logo?! It is made out of smooth, light wood and would also be perfect for serving or displaying several cheeses or appetizers at a party! Do you have a chef in your family who would love one of these?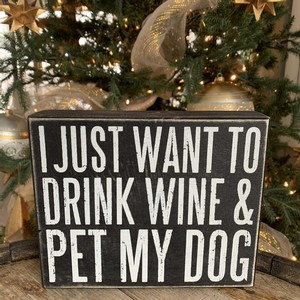 We have so many cute and sassy box signs that I'm sure you'll be able to find one that speaks to you! I love setting these up around my house as a little reminder not to take life so seriously. Also, since this box sign is talking directly to the dog lovers, I must point out that we have a whole page in our online gift shop dedicated to dog lovers.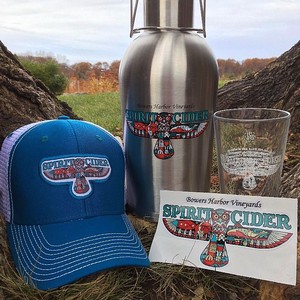 $150 one-time joining fee
Membership Includes:
Stainless Steel Growler
First Growler Fill Free
Spirit Cider Hat
Spirit Cider Decal Sticker
Pint Glass to Take Home
First Access to Newly Released Cider
15% Off All Spirit Cider & Spirit Cider Merchandise
Free Birthday Pint
Special Activities & Events for Cider Club Members
To see all membership perks and to join online, click here: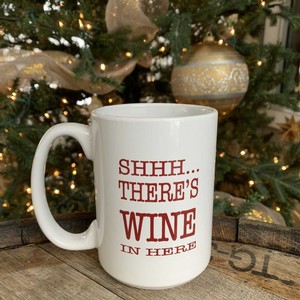 This adorable coffee or tea mug also has our BHV logo on the back. It's calling your friend's name (you know, the one who complains about work a lot or the one who has small children?)!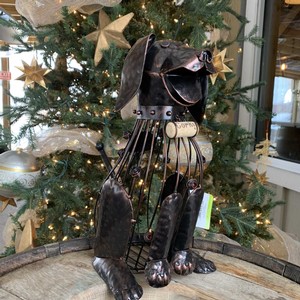 Who's the crafter in your life? Chances are, she's done a cork project at some point in her crafting career. These cork cages are a cute way for her to save her corks for her next project! I also love to use mine to save the corks of all the super special bottles of wine we drink, as a way to remember them and the great times we had. We have tons of different cork cages, check them all out here.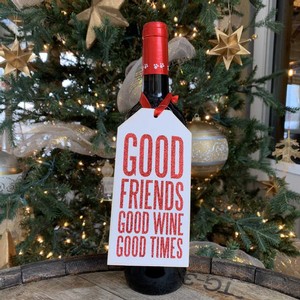 Wine bottle tags are the perfect addition to the wine you always bring as a hostess gift. This little memento will make your wine bottle stand out against all of the others and bring a smile to her face. Check out all of the wine bottle tags we have and pick one that reminds you of her, for an extra (and thoughtful!) gift.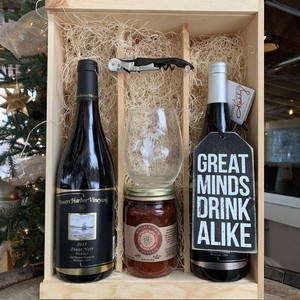 Wine gift boxes are a great way to show your love from afar. They are stuffed with local products, two wines each and are really fun to open! We have three different boxes to choose from, our Red Wine Gift Box which is shown to the left, a Flagship Wine Gift Box and a Dog Lovers Wine Gift Box. You can see them all and their contents here.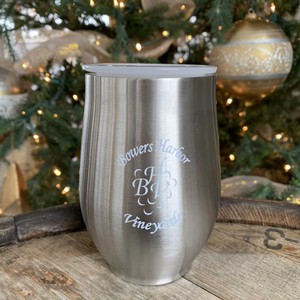 These to-go sippy cups are so popular! I'm gifting one in a white elephant gift exchange because I know my friends will fight over it. They love their wine to-go...not in an illegal way or anything, more in a to-go to the beach, to-go outside, to-go on a hike...kind of way. They are stainless steel with your choice of white (shown here), teal or pink lid!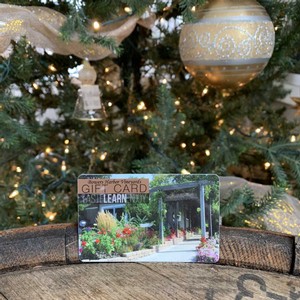 Gift cards serve many purposes. They allow the giftee to pick out their own gift, they're perfect for "the person who has everything", they are easy to mail in a card (or simply e-mail), you don't have to wonder whether they will like it or not...and the list goes on and on. We have a plastic gift card (shown here) that you can add to a card or we have an e-gift card that you can send to them via email. Both options are here!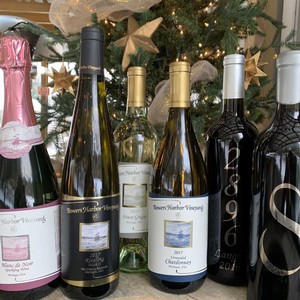 And last but certainly not least...don't forget about wine! Everyone needs it! Especially delicious wine and Spirit Cider from Bowers Harbor Vineyards. We have sparkling, red, white, dessert wine and hard cider sure to satisfy even the toughest of critics.