January 18, 2020 |
Alaina Dodds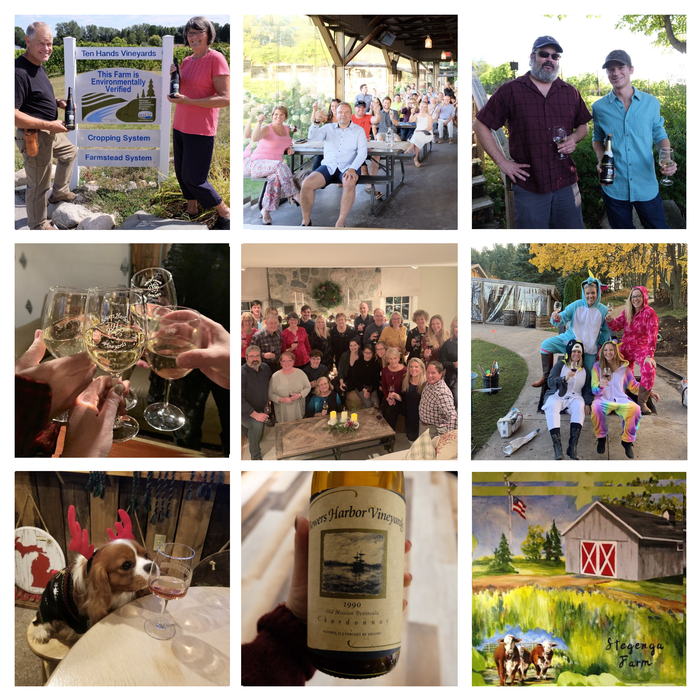 Wow, 2019 was an amazing year for BHV. It was TOUGH to put together our Top 9 as it could have easily been Top 18 (or Top 27), but either way, it was wonderful to reflect on all of the positives we had throughout the year.

1) We have to start with our guests - NONE of what we do would be possible without the loyal support from all of you, especially our beloved Wine Club Members. Cheers to each and every one of you.

2) Next up, our incredible staff. We come from all walks of life, with all different backgrounds, skill-sets, and strengths, and we are truly a family. Each day is a treat to work together and it just keeps getting better and better. Thank you, Team BHV!

3) We had several widely popular new releases this year, but the winner hands down was our Ten Hands Riesling, which was grown by Tom and Claudine Petzold and made by Bryan Ulbrich. If you didn't get your hands on the 2018 vintage, don't worry - there will be a 2019 vintage, but you will likely have to be a Wine Club Member to get it

4) Our years of hard work paid off as we finally obtained our Winery Chateau status on Old Mission Peninsula.

5) We had the Grand Opening of our Wine Library! We've had many celebrations in there already but looking forward to many more in 2020. We also celebrate the fact that Linda and Spencer had the foresight to SAVE bottles from each vintage over the past 28 years so we even have the opportunity for this amazing Wine Library today.

6) We always raise a glass to our Wine Makers, Bryan Ulbrich and Charles Schmidt. Year after year they impress us with technique, creativity, and raw talent.

7) We debuted our gorgeous Tasting Room mural, painted by the talented artist, Ann Robinson, which highlights 25 years of BHV history. Truly a work of ART!

8) We cherish our relationships with all of our partners, from distributors and restaurants to the other amazing wineries on OMP. Thank you for all you do.

9) Last, but certainly not least, cheers to all the dogs of BHV (and their humans). We see hundreds (thousands?) of dogs each year and each one of them puts a smile on our face.

The New Year is here! This is always a special time for all of us at Bowers Harbor Vineyards and we anticipate great things for 2020 as we enter our 29th year. HUGE thanks to all of YOU! You are part of our BHV family, and we appreciate your love and support. We all raise our glasses to you and wish you a happy and healthy 2020. Cheers!