February 26, 2019 |
Alaina Dodds
You know what's tough? Michigan winters...and do you know what's even tougher? THIS WINTER! It's been brutally cold, we've had to shovel nonstop, and the other day actual ice balls were pelting me in the face while skiing. #MichiganStrong
Winter blues are a real thing. They're like Monday blues, except they last for like...5 months! I hear you, it's cold and long and gray. But nothing will make you feel worse than laying on the couch every day and counting the minutes until May. You know the routine, go to work, come home, make dinner, Netflix. Weekends are similar but swap dinner for brunch and work with house cleaning. Rough city! Seriously, if you can survive winter in Michigan you can probably survive anything — but they don't have to be boring. Part of getting through the coldest, grayest months of the year is knowing how to make the most of them.
I'm here to give you a list of all things glorious about Traverse City winters. Because after all, you do live in MI, and winter comes every year, and stays for months, so you better just get used to it. Next time you're sad or bored or feeling claustrophobic, go outside. Put on your winter coat (long underwear, gloves, hat, face mask, snow pants, wool socks, hand and feet warmers, waterproof boots...) and go outside! We live in a Winter Wonderland!
Top Things to do during Winter in Traverse City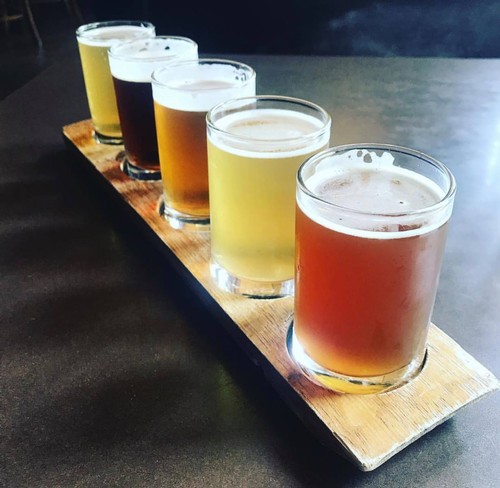 Photo Credit: Jolly Pumpkin
This weekly (can you say SUNDAY FUNDAY!) event happens every winter from end of December until middle of March and is so much fun, you might want to do it every single week. You and all your friends meet at Jolly Pumpkin before being shuttled by the always FUN Brew Bus team to Brys Estate for wine tasting at their gorgeous winery. Sit back and relax while making the tough decision of red, white or rosé (and you don't have to choose, you can try all of them!) before strapping on your snow shoes and heading to the next stop, Bowers Harbor Vineyards. Enjoy another tasting here and warm up a bit in our heated pavilion and by the roaring fire at the outdoor fire pit. You like S'mores? We have them! And, don't forget to try a Spirit Cider flavor! When you're ready to burn off those calories you just drank, you'll snowshoe back to Jolly Pumpkin for your final tasting, which can consist of wine, beer and/or spirits! Warm up in their cozy restaurant for some well-deserved lunch. Find out all Snowshoe Wine and Brew information and book your reservations here.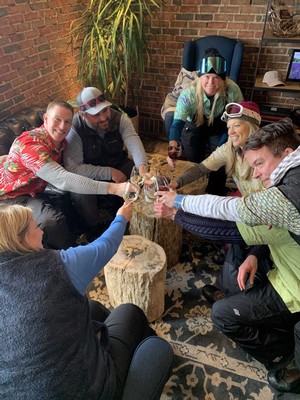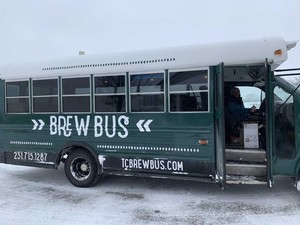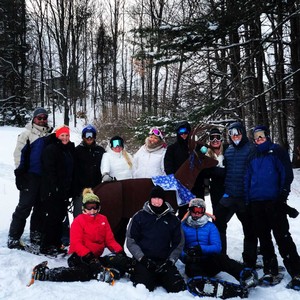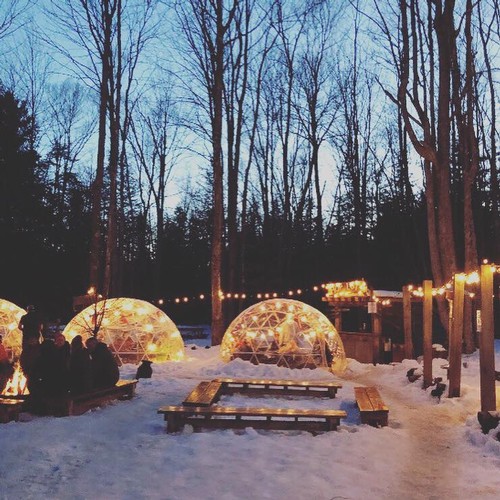 Photo Credit: Hop Lot
I LOVE Hop Lot! What a fun, chill way to spend happy hour or Saturday/Sunday. They have a wide selection of delicious craft brews and the ultimate Winter accessory...IGLOOS! You can reserve the igloos for free by the hour and they're perfect for a birthday or anniversary celebration. Hop Lot is family-friendly, they have board games to play and sell S'more packs that you and the kids can use by the outdoor fire pits. I love stopping at Mawby on the way for a glass of sparkling wine, which is always beyond delish. And while I'm at it, I also love stopping at another one of my favorite Traverse City wineries, Rove Estate for a glass of red while gazing out of their windows at the glorious snow-covered vineyards. Sigh, so beautiful.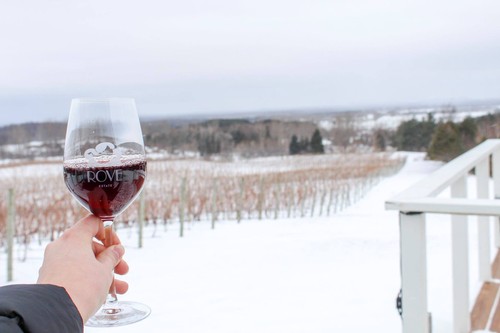 Photo Credit: Rove Estate
Skiing and Snowboarding
Skiing and snowboarding is SO FUN. I'll say it again louder for the people in the back. Skiing IS SO FUN! We are lucky to be surrounded by so many hills to ski on, such as Mt. Holiday and Hickory Hills (both perfect for kiddos), Shanty Creek Resorts, Boyne Highlands, Nub's Nob, and Crystal Mountain. Some of us from BHV take one of our days off, usually a Monday, and head out to ski. We brainstorm new ideas in the car on the way there and back, on the chairlifts and over a couple beers at lunch. I swear some of our best ideas have been hatched during Ski Mondays. It helps to get out of the office, get some exercise, and best of all, get some fresh perspective. Bonding with each other through healthy activities is good for the soul! Enjoy night skiing? You can join 106 KHQ at Schuss Mountain on Wednesday nights from 5pm - 9pm for only $10 per lift ticket!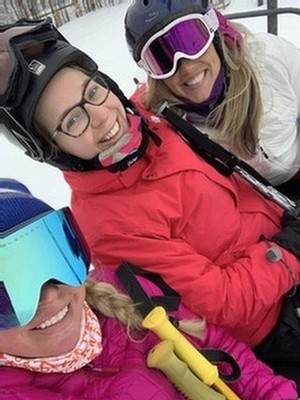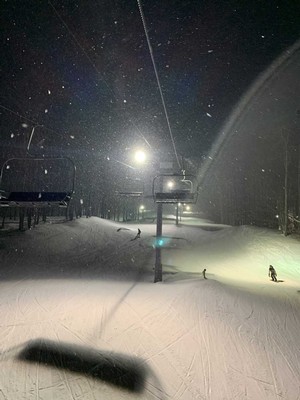 One of my favorite places on Earth is Mission Point Lighthouse. It is BEAUTIFUL, peaceful and serene during all times of the year but there is just something extra special about it during the Winter. If you're lucky you can get miles and miles of fresh tracks through the well-marked trail system. The trails are great for hiking, snowshoeing and cross-country skiing. Does your dog seem bored or depressed? They get cabin fever too! Bring them on your hike and I guarantee you'll laugh the entire time watching them run and play in the fluffy snow. Shameless plug here: Did you know that Bowers Harbor Vineyards does a fundraiser every year for Mission Point Lighthouse? We are going on our 4th year of fundraising and have donated approximately $6100 so far.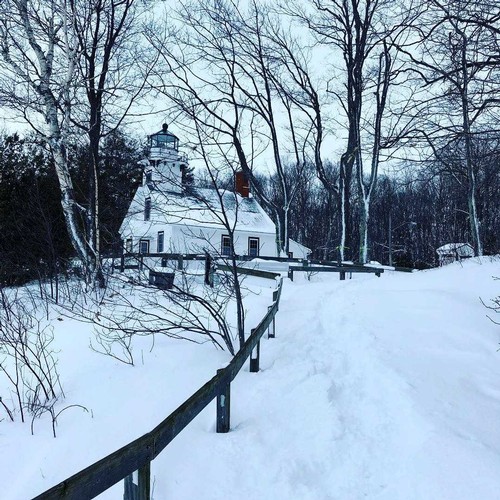 Photo Credit: Michael Topp
I went tubing for my first time a few weeks ago and now I am wondering WHY OH WHY did I wait so long to do this? It is SO FUN (see a pattern here?)! It's a perfect activity that the whole family can enjoy and there is a great lodge to warm up in afterwards with good food and hot cocoa (AKA toddies). The worst part about sledding is climbing back up the hill after going down, right? No need to do that while tubing, just grab onto the tow rope and ride up in your tube! You can have all this fun for only $10!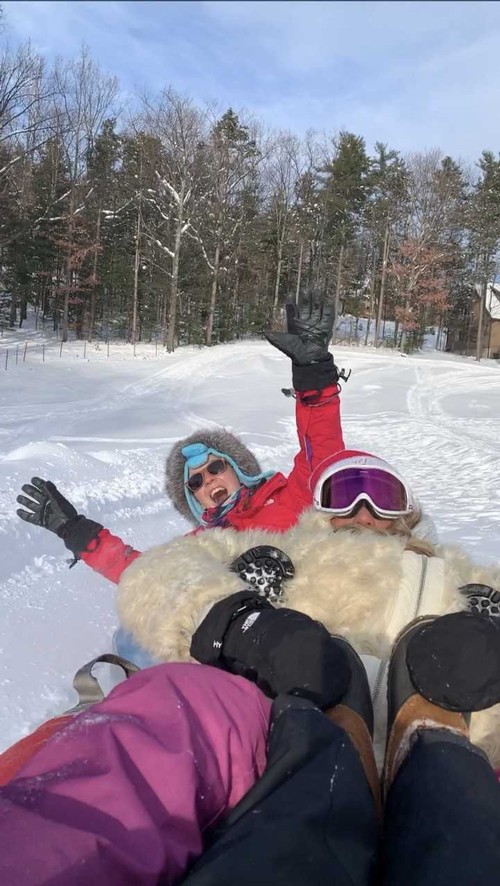 Have you been in this gorgeous trail system yet? If not, go ASAP! Picture 250 acres of rolling hills with views of three different lakes (Long, Fern and Page). The property is a combination of mesic northern hardwood forest, fields and riparian wetlands and is truly stunning. The trails are perfect for dogs, hiking and snowshoeing and many of the trails lead straight to the lake for easy ice-fishing access. To me, nature is peace and I absolutely love the serenity of this land, which is protected by The Grand Traverse Regional Land Conservancy.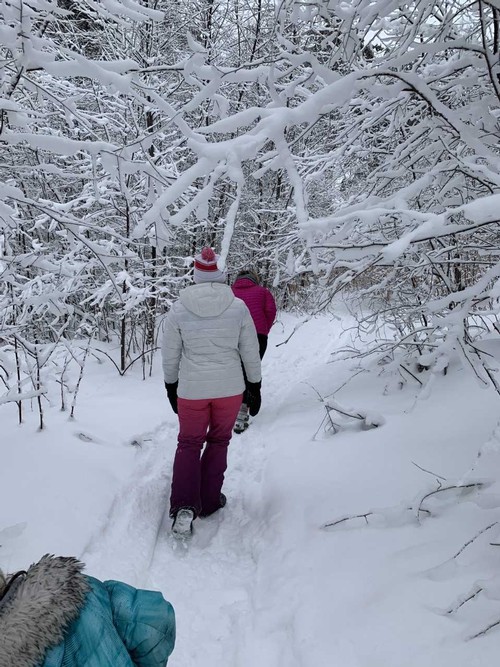 Get Outside
The moral of my story is this...there are so many things to do in Winter and staying inside for 4-5 months straight isn't good for anyone. Fresh air, fun and exercise are all needed for well-rounded lives and we are lucky to live in a place with so much to offer year-round!
Don't live in Traverse City? Here's a list of fun for you to enjoy too (but come up and visit us soon!):
Build a Snowman
Go for a walk
Join a winter running league
Ice-fishing
Sledding
Wine Tasting (any wineries, breweries with outdoor space near you?)
Ice-skating
Snow angels
Have a family snowball fight
What are your favorite Winter activities? Drop me a line and let me know at alaina@bowersharbor.com