February 14, 2020 |
Alaina Dodds
We all know the winters in Michigan are loooong. Some years we have winter from October – April. That's seven months of cold and dark, and seasonal depression is real folks. But that's NOT what this blog is about, it's about the joy of Michigan winters and the wonder of four gorgeous seasons here.
There is one amazing thing you can do all year long in Traverse City, and that is drinking wine. I personally feel that winter is the best time to visit all of the amazing wineries in our area, our tasting rooms aren't crowded, which means you can really get that one on one experience with our staff – and that's something we all love to have!
Traverse City is SO STUNNING in the winter! Our vineyards and trails are covered in sparkling snow, the downtown streets are lit up with twinkly lights and if the big lake isn't frozen over, you get those deep blue waves which seem even more magical this time of year.
My all-time FAVORITE winter activity is snowshoeing. I love the peacefulness of strapping on those shoes and hitting the trails with my husband and dogs, friends, or just by myself. It's an inexpensive (aka FREE) way to get fresh air and exercise and let's be honest, get a perfect photo for Instagram...(if it's not on the gram, did it really even happen?).
Have you tried our organized snowshoe event, Snowshoe, Wine & Brew, yet? We've partnered with Jolly Pumpkin Brewery, Brys Estate Vineyard & Winery, and TC Brew Bus on this event which takes place every Sunday throughout the winter (end of December through the beginning of March). First, you will park at Jolly Pumpkin before hopping on the TC Brew Bus to be dropped off at Brys Estate.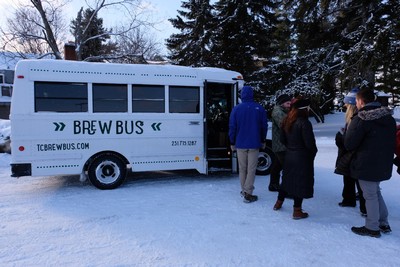 Then, you will enjoy a tasting of world-class white and red wines. Brys Estate has several of my most favorite wines in all the land, including the Pinot Blanc, Signature Rosé, and Cabernet Franc (run immediately and get yourself a bottle, or shop it here.) You will enjoy your tastings at different stations, where you can customize your tasting based on your preferences, and end with a spiked hot apple cider that is just what you need to get warmed up before your trek to Bowers Harbor Vineyards.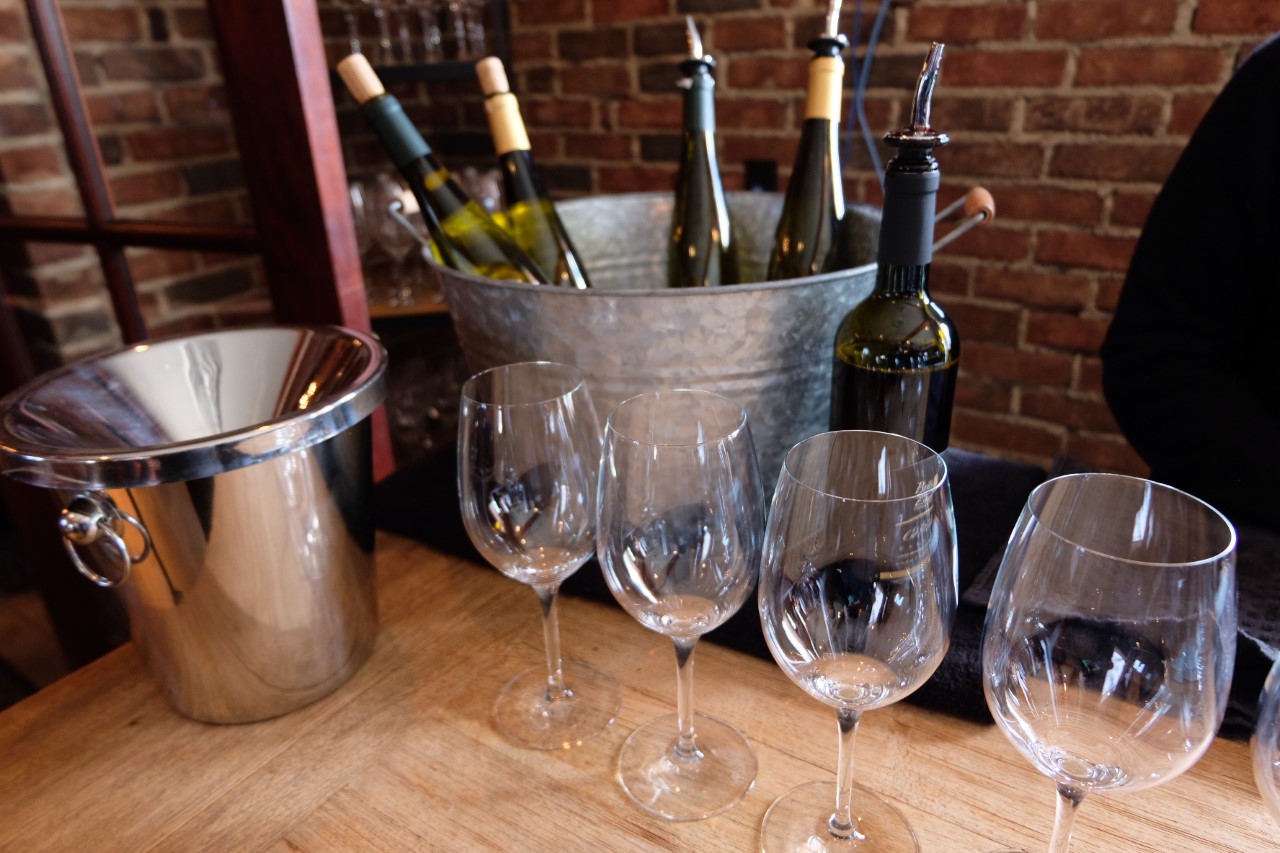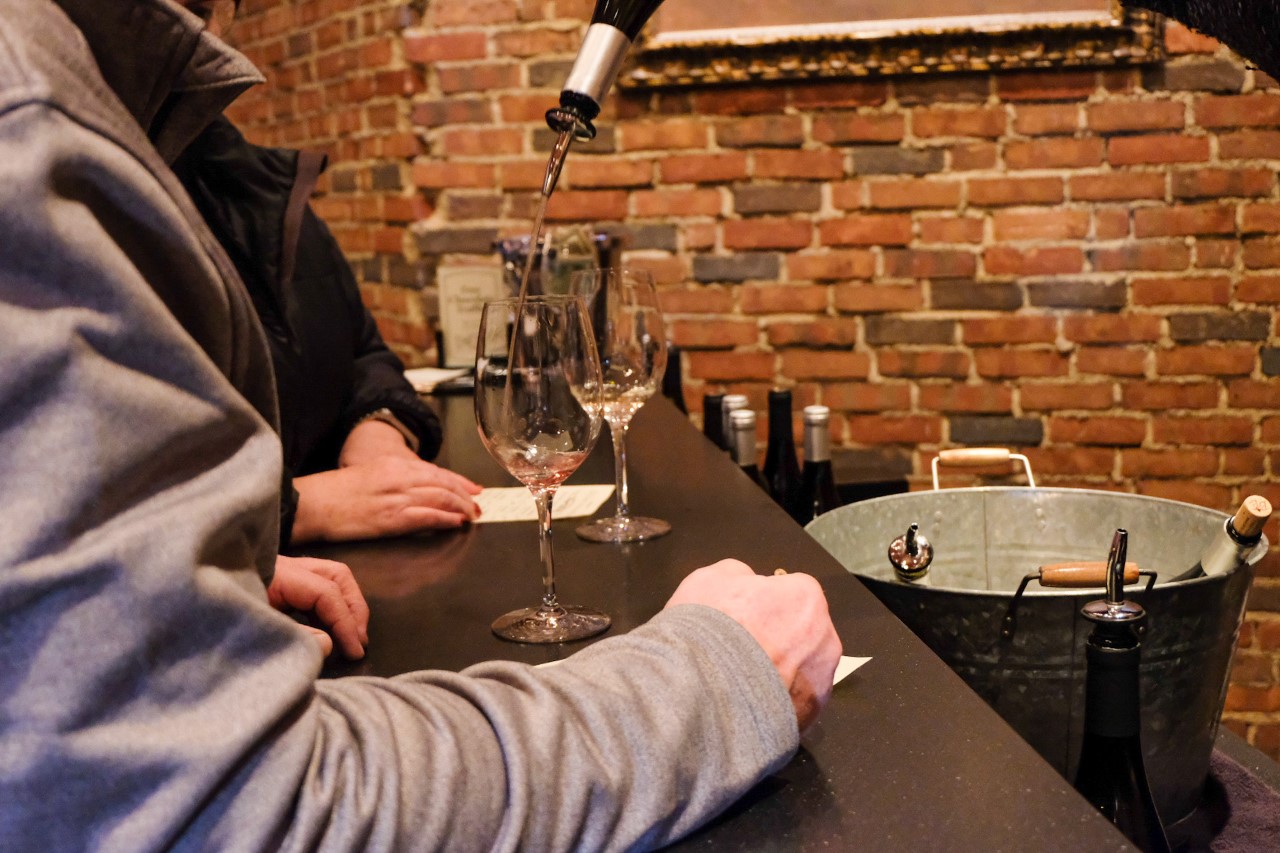 You will then snowshoe from Brys Estate through the vineyards and trees to Bowers Harbor Vineyards. This trek is approximately 2/3 of a mile between the two tasting rooms and is sure to be full of laughs and good times with your group.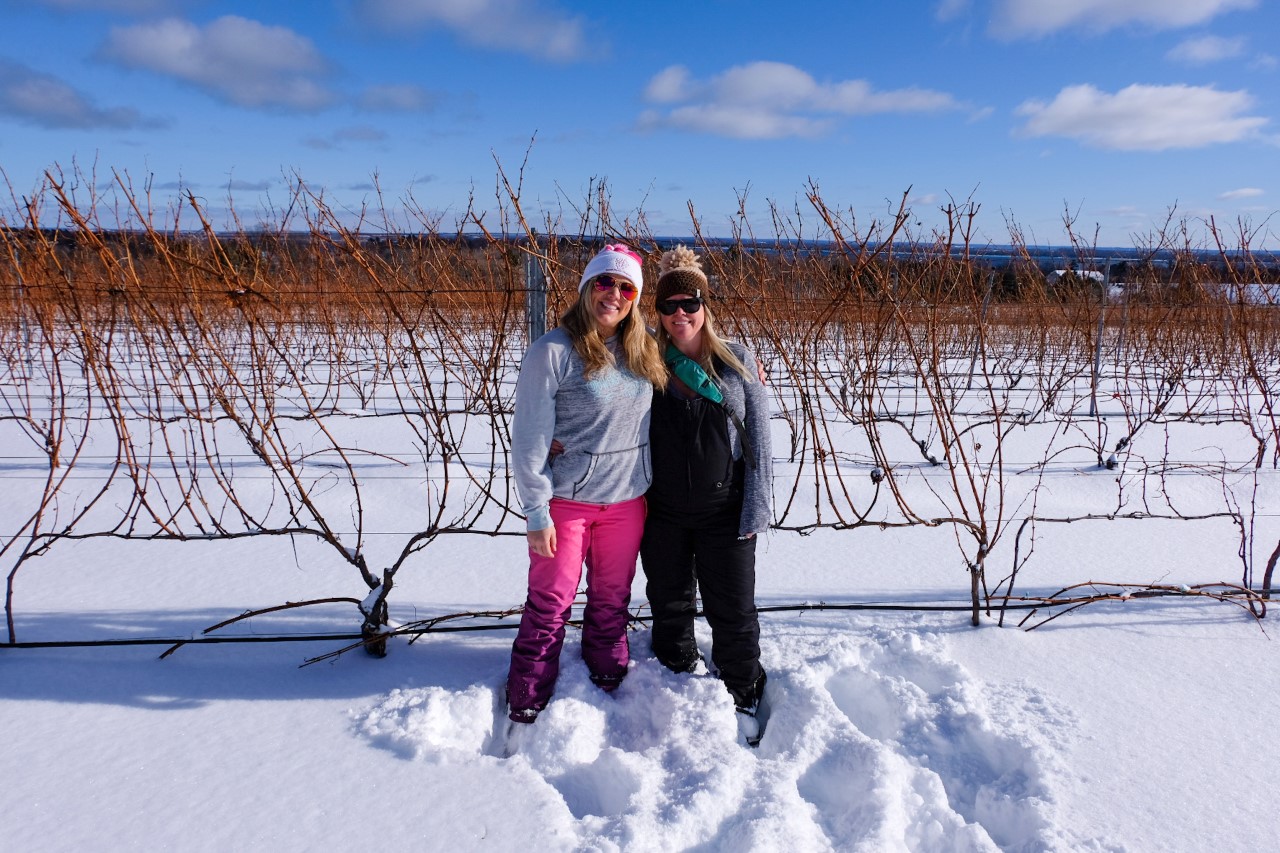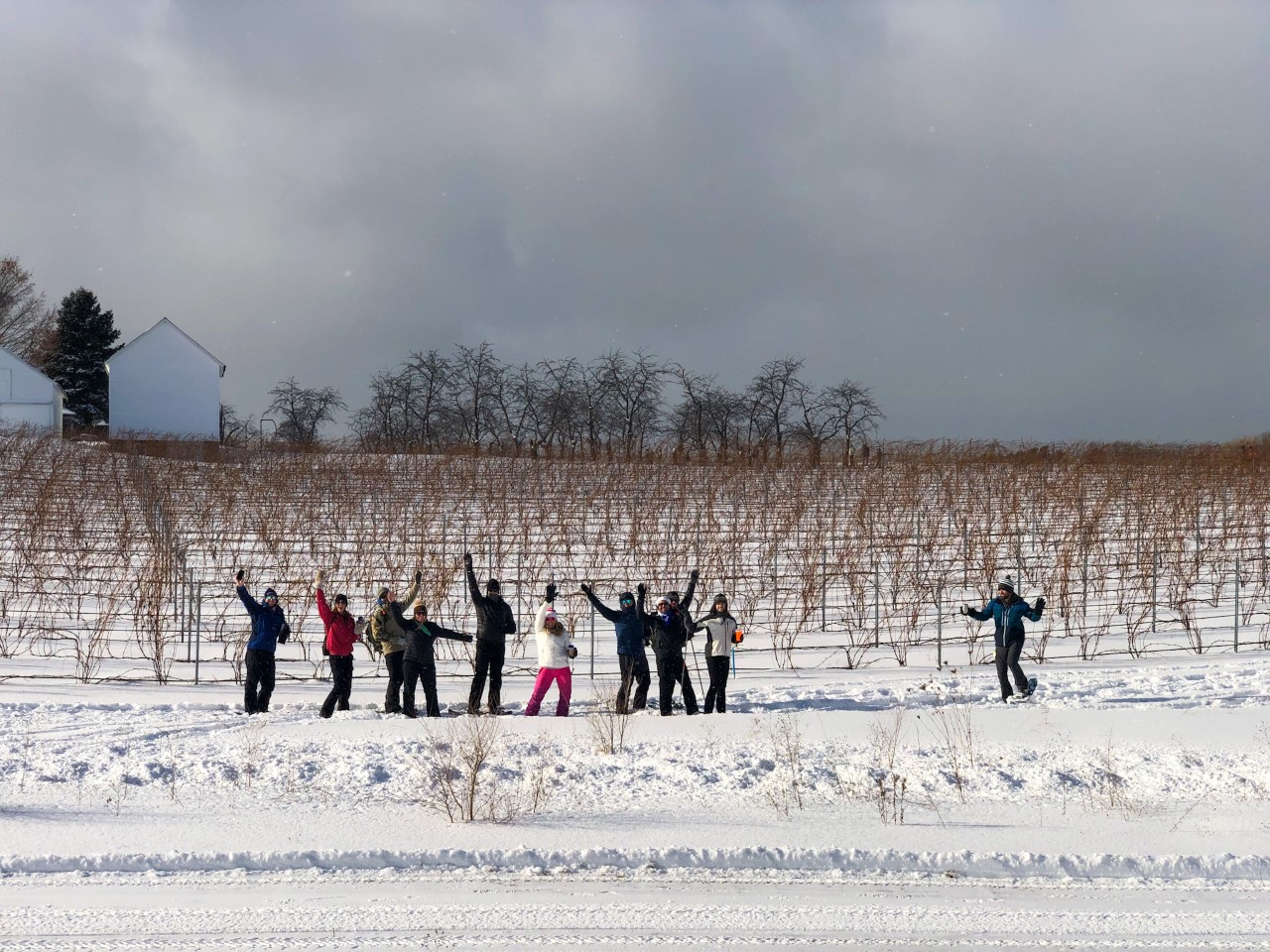 At Bowers Harbor Vineyards, you will meet in the heated Pavilion for your tasting, where you can choose five tastings out of ten choices, two of which are Spirit Cider (definitely try the Peach-Apple and/or Cherry-Apple). Feel free to relax at one of the many picnic tables and roast a s'more or two at the outdoor fire pit, before making your way back to Jolly Pumpkin on the last leg of the trip.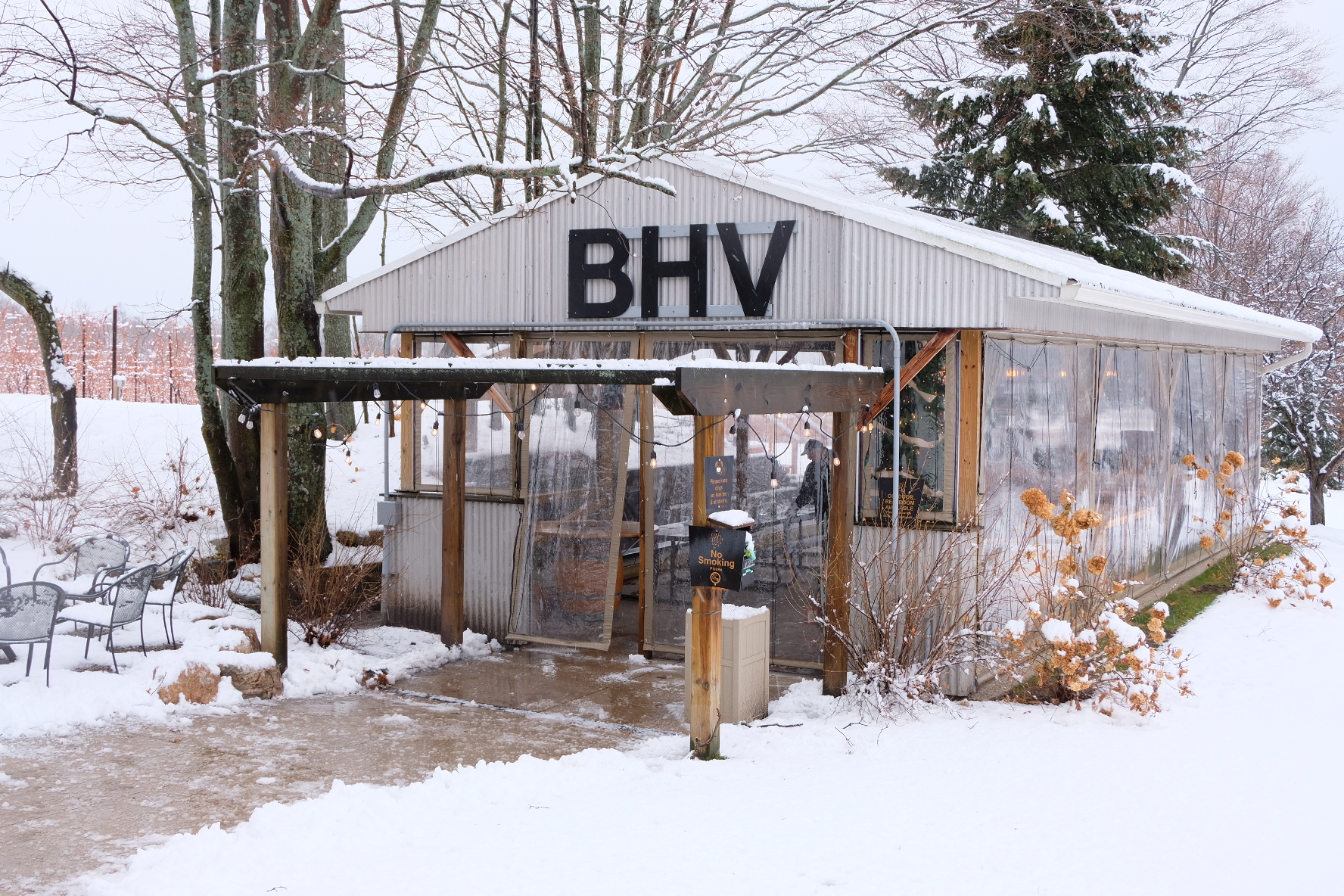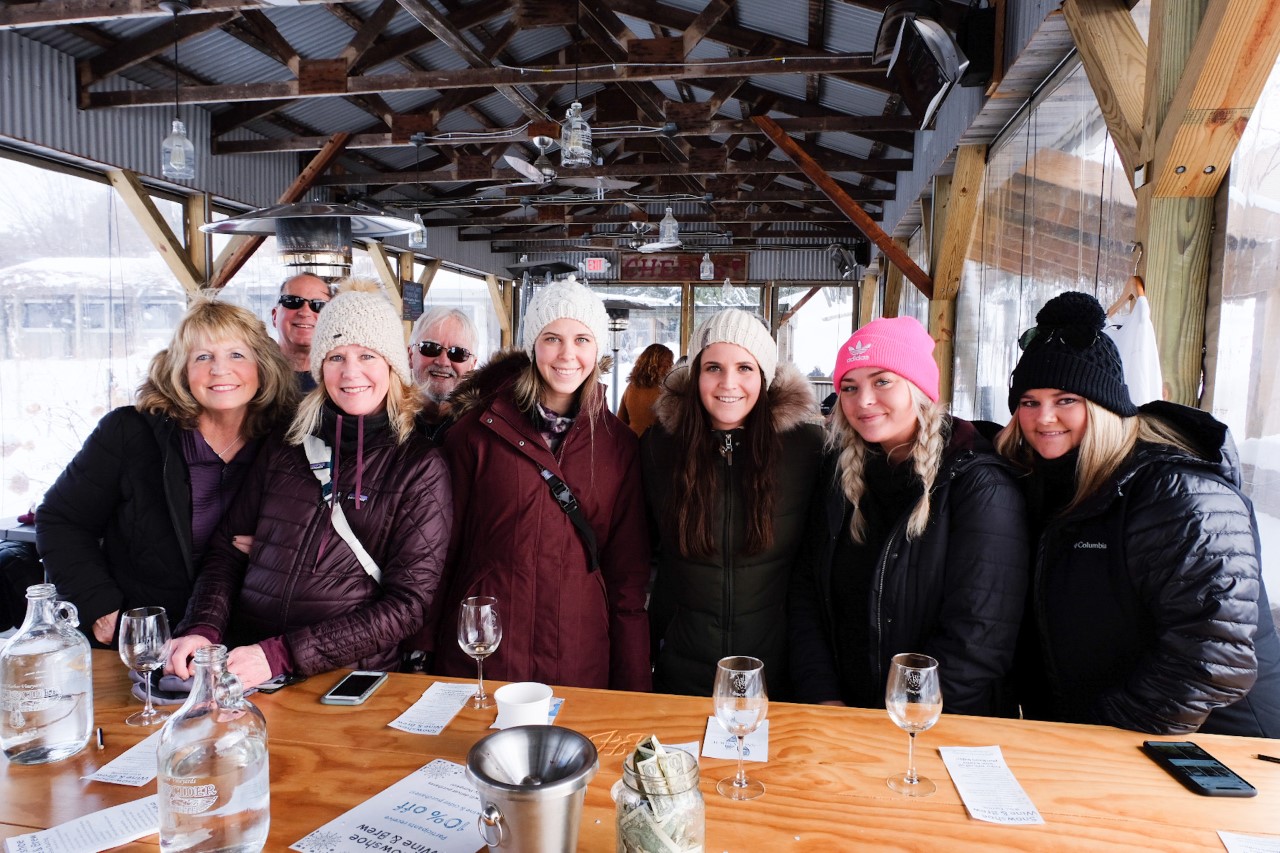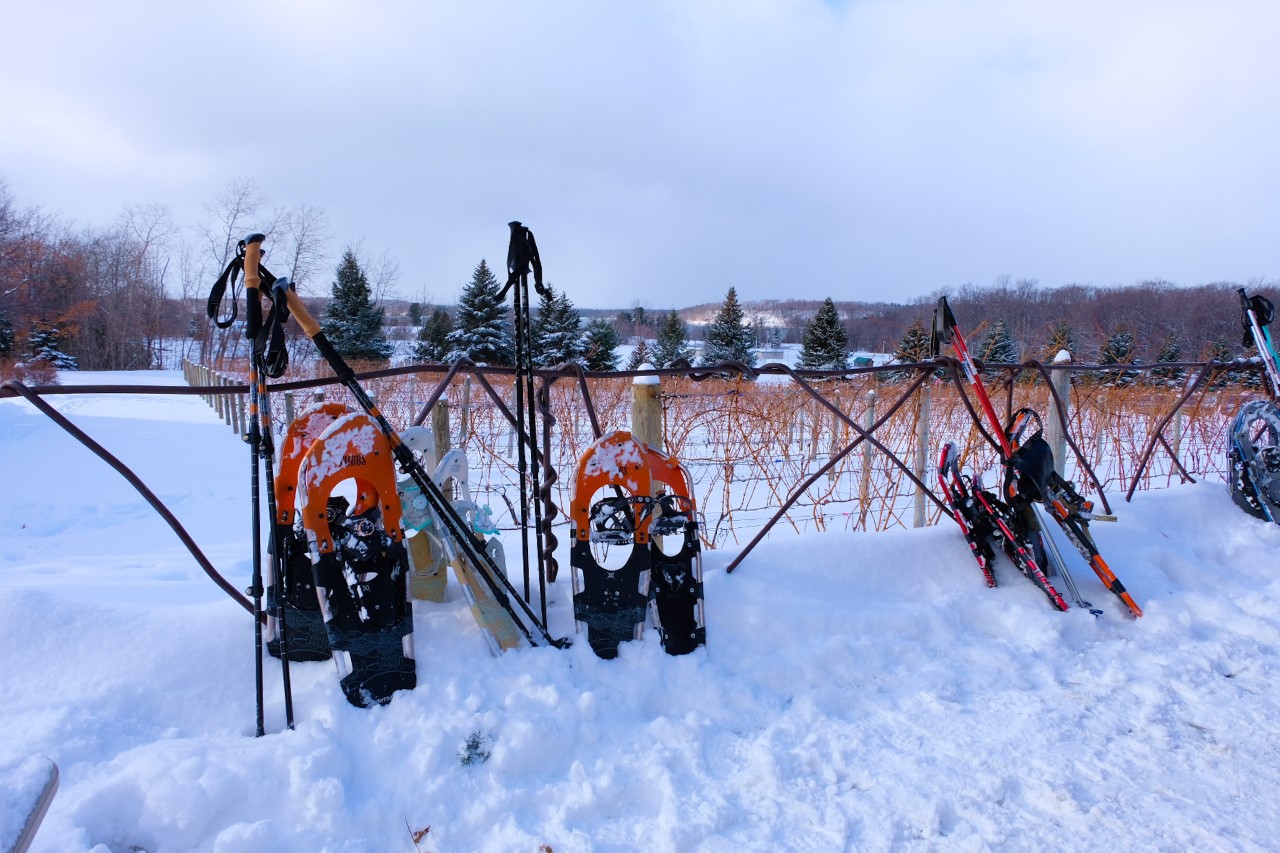 It is about 1/3 of a mile back to Jolly Pumpkin and the trail winds through the vineyards with beautiful views of Lake Michigan. Once back at Jolly Pumpkin, you will enjoy a tasting of beer, wine, and/or spirits. I love the tasting at Jolly Pumpkin because they have the most delicious sour beers on the planet, and I like ending the adventure with a swift whiskey (the Old Mission Rye is my jam). Plus, the view from their patio of West Bay is unreal. I highly suggest staying for lunch. Try the house-smoked pork nachos and thank me later.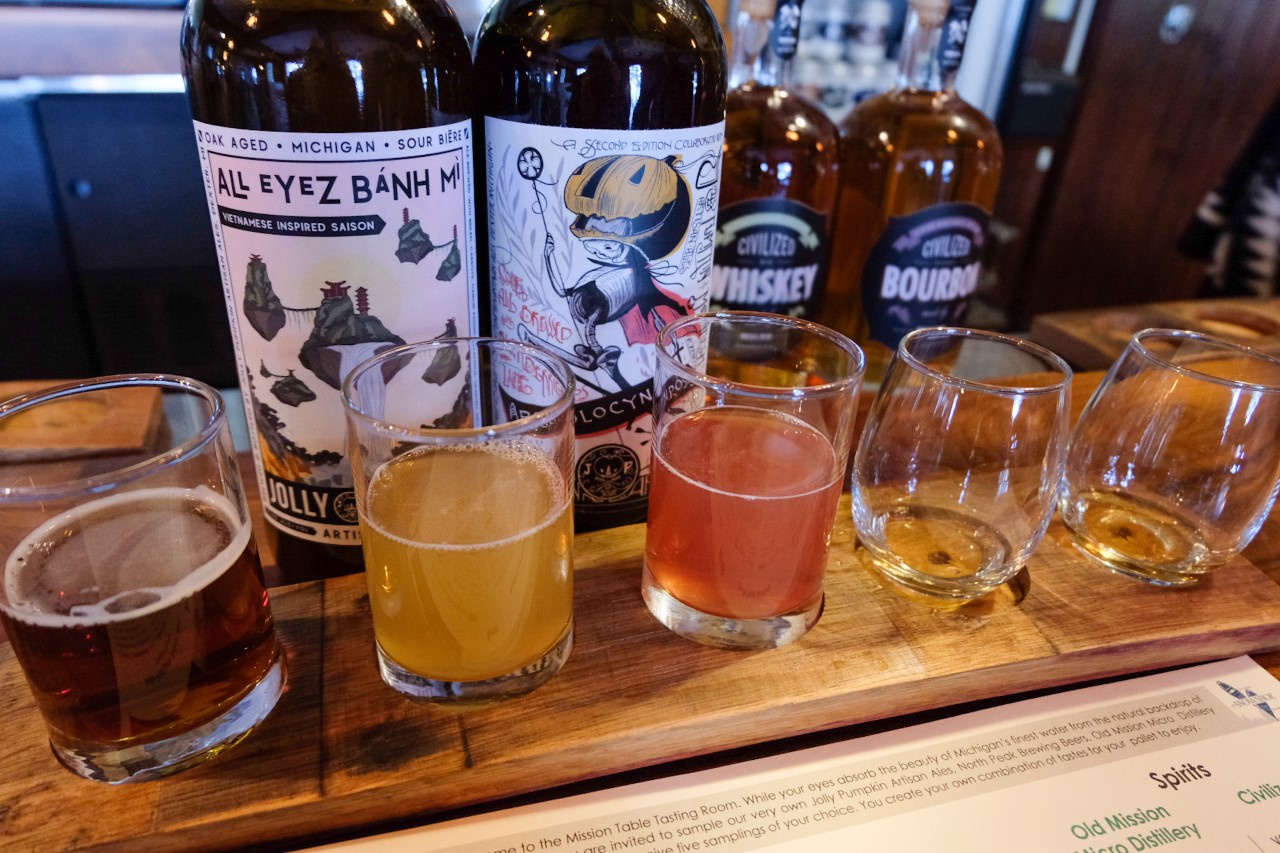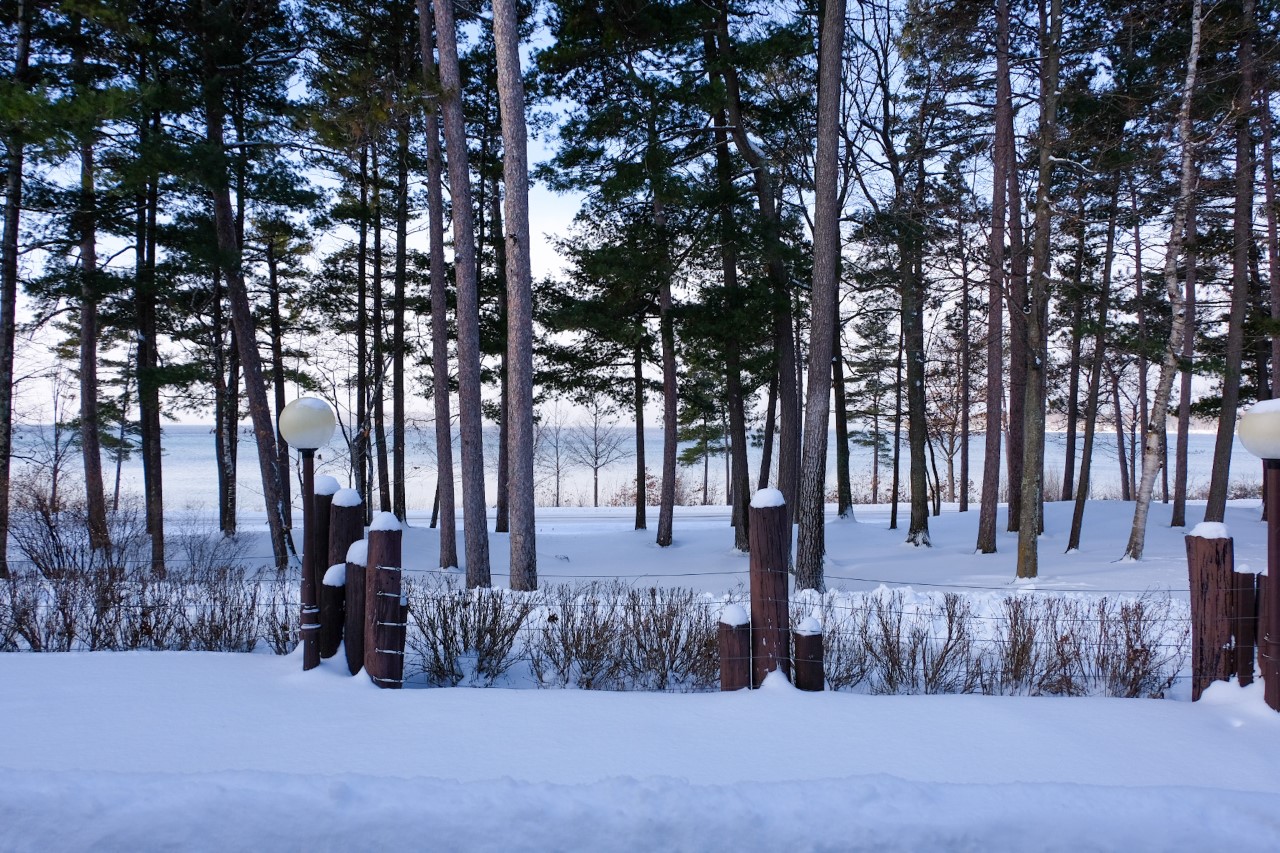 The purpose of Snowshoe, Wine & Brew is to get people outside, experiencing our Tasting Rooms during winter, trying new wines, ciders, spirits, and beers, and enjoying what northern MI has to offer. I can't recommend this event enough and do it (at least twice) every single winter, each time being as fun as the last. This is the perfect way to celebrate a birthday or anniversary, to bring your friends on when they are visiting from out of town, or the activity to plan your entire trip around. It's good for all ages and abilities and will take place with snow or without (in which case, you would just hike).
Tickets are only $28 per person and include five tastings at each Tasting Room, your transportation from TC Brew Bus, and a souvenir glass to take home. After your scheduled start time the trek is taken at your leisure, so you can take your time if you'd like to share a charcuterie board at Brys Estate, or enjoy a glass of wine or pint of Spirit Cider at Bowers Harbor Vineyards. For more information and to purchase tickets, click here: https://www.tcbrewbus.com/events/.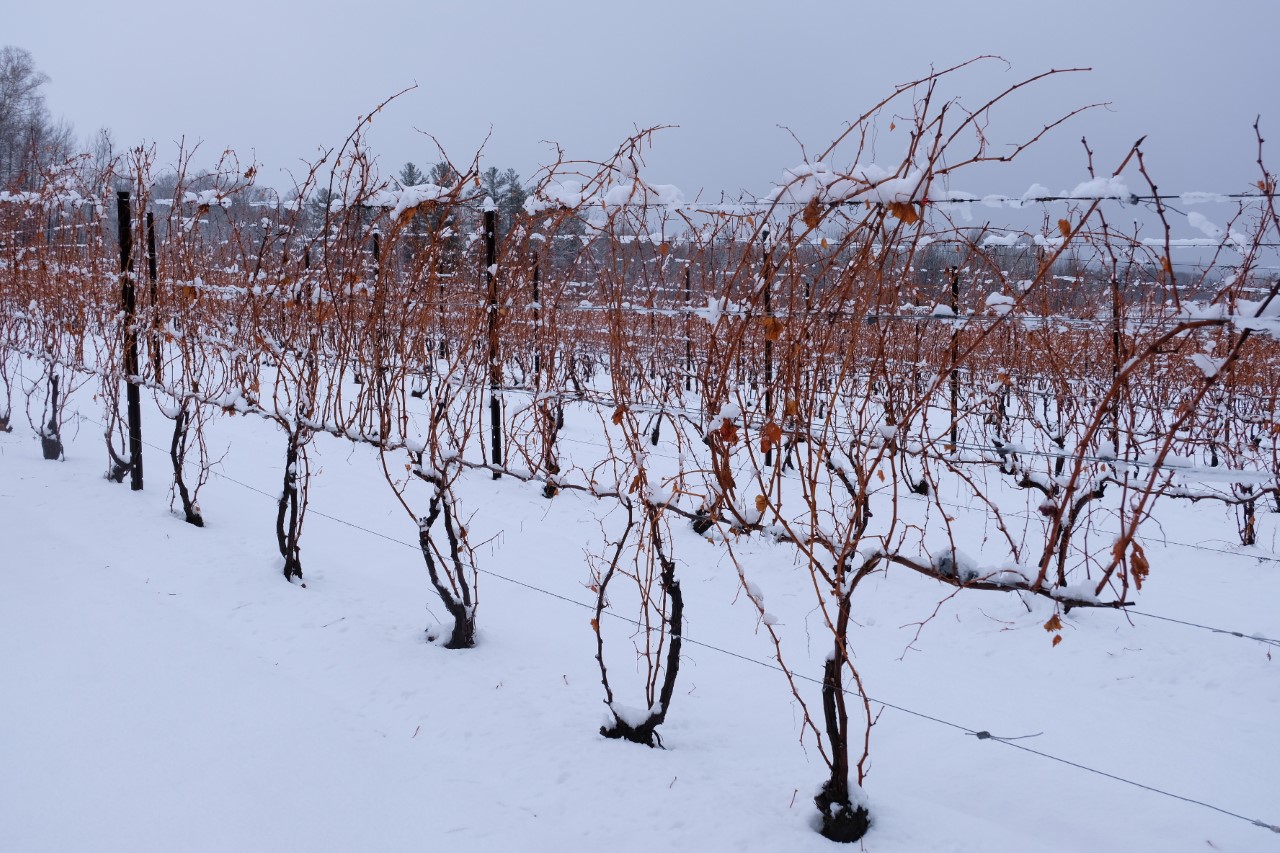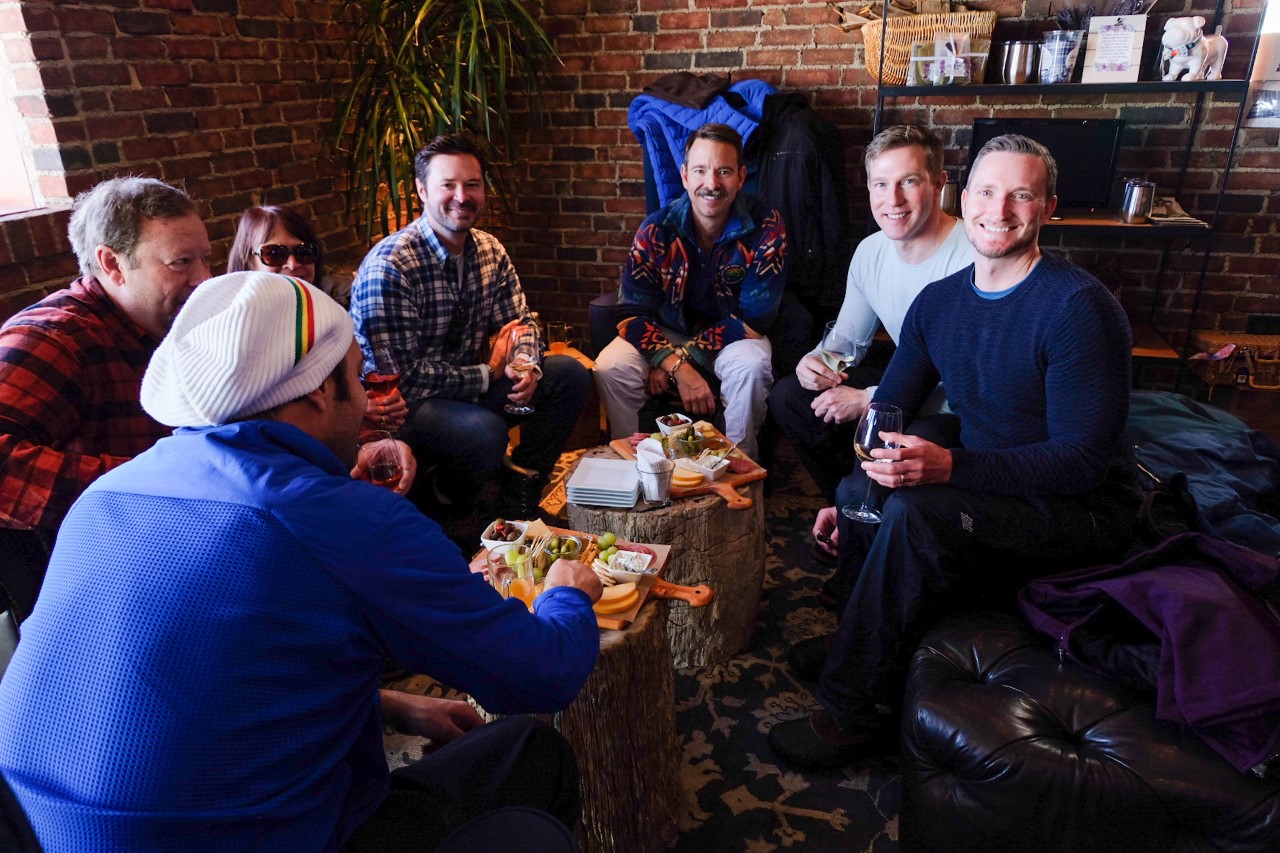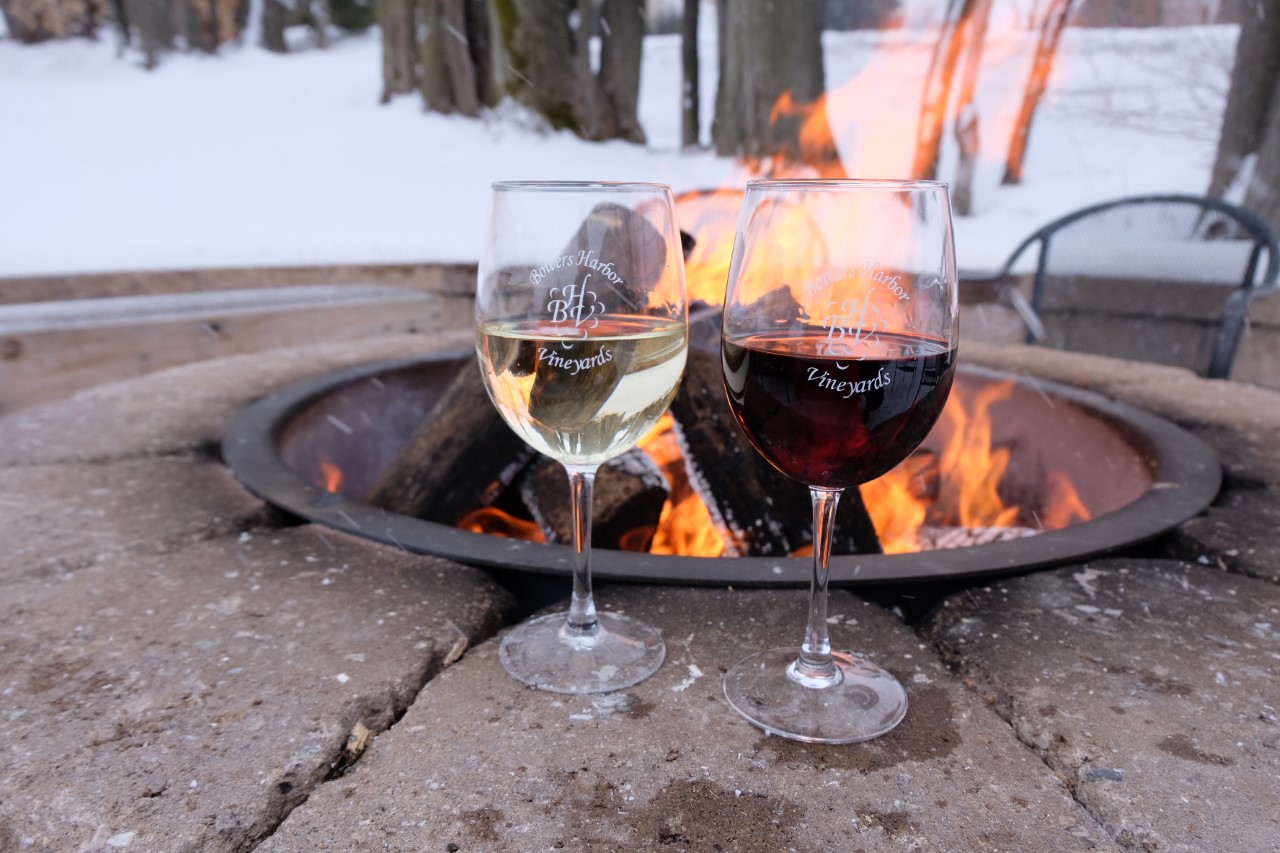 As always, we LOVE to see the fun you have at our establishments! Please tag us @BowersHarborVineyards, @JollyPumpkinTC, @BrysEstate, @TCbrewbus on both Facebook and Instagram. Cheers!