July 31, 2018 |
Alaina Dodds
There's not a day that goes by that I am not grateful to live in such a beautiful part of the Earth. Grateful to have access to all of the activities that Lake Michigan and Traverse City have to offer, as well as have the opportunity to eat and drink my way through the best food and libations around. However, as grateful as I am for it, I still need to remind myself to actually take the time to enjoy so many of these wonderful things. It's so easy to get caught up in everyday life, work, routine, etc. A friend of mine posted her 'Summer Bucket List' the other day and mentioned that she hadn't even cracked the surface of what she wanted to do this summer and it got me thinking…neither have I! So, to hold myself accountable, here is my first blog in an upcoming series called "A Day in the Life".
It makes sense that I would start on Old Mission Peninsula because it has so much to offer. I had some friends visiting from downstate so it was a perfect excuse to escape responsibility and be a tourist.
We began our day here at Bowers Harbor Vineyards (surprise, surprise), playing cornhole (AKA bags) and life-size Jenga while enjoying snacks with our wine and Spirit Cider samples. I love the atmosphere here, the view is beautiful and it's a great place to kick back and enjoy life. The cherry salsa and tortilla chips went down WAY too fast. My friends absolutely loved the cider flights, with their favorites being Watermelon-Apple and Pineapple-Apple. I sipped on my favorite, the Blanc de Blanc sparkling wine. The bright green apple flavors and medium dry finish are right up my alley.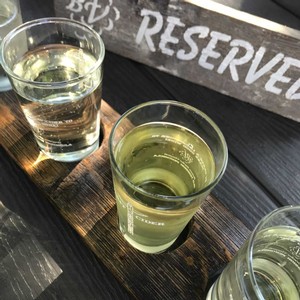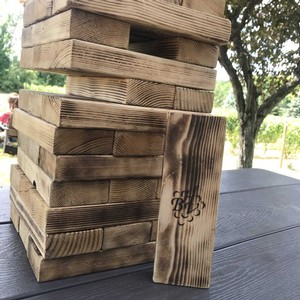 After BHV we ventured on to Brys Estates Vineyard & Winery for their famous "Frosé" (think rosé slushy) and their gorgeous patio setting. It's the perfect place for a photo op. The Frosé is deliciously sweet and such a refreshing change of pace for the wineries out here. I could literally drink one every single day. Brys' deck has to be one of the most peaceful places ever. Next time I visit, I'm going to take a ride on the Wine Wagon down to the Secret Garden.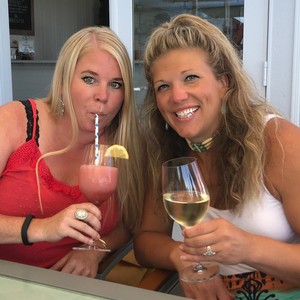 Next, we headed to Mission Table for a plethora of delectable small plates. OMG the food they have you guys - it's incredible. The flavors are interesting, fresh, local…you get the idea. Since there were six of us left at this point, and we all wanted to try everything, we just ordered a bunch of stuff and shared it all. Are you ready for the list (don't judge us)? We had the flash-fried cauliflower, goat cheese/lamb ragout ravioli, wild mushroom risotto, short-rib tacos, beet salad, lamb rack AND the loma grain bowl. Jealous? Kidding aside, it was the best meal I've had in Traverse City in at least a year. Every single thing was perfection with the loma grain bowl and the lamb rack being my personal favorites. I'll be back soon, like tomorrow.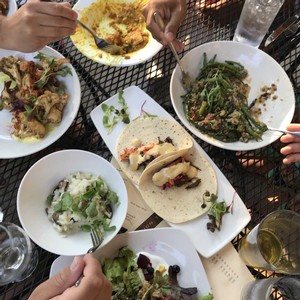 And to end the night, we had a nightcap at The Boathouse. We ordered everything from the perfect Manhattan, full-bodied Cabernet, Tito's/soda and a gin martini with blue cheese stuffed olives. Cocktail Heaven. As we sat and watched the sunset drop down behind the boats, I couldn't help but feel, well, so dang lucky.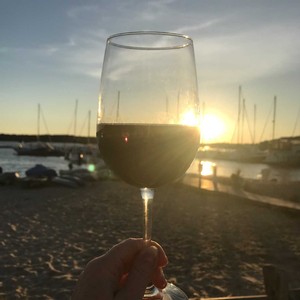 Whether you're planning a trip north soon, or you live here and need a little stay-cation day, I highly suggest following my "Day in the Life" – Old Mission Peninsula style.
Stay tuned for my next adventure and if you do come visit, please let me know how you enjoyed it!