Watch for your email about October Club Wines in your inbox on October 1st.
Featured Wine Club Members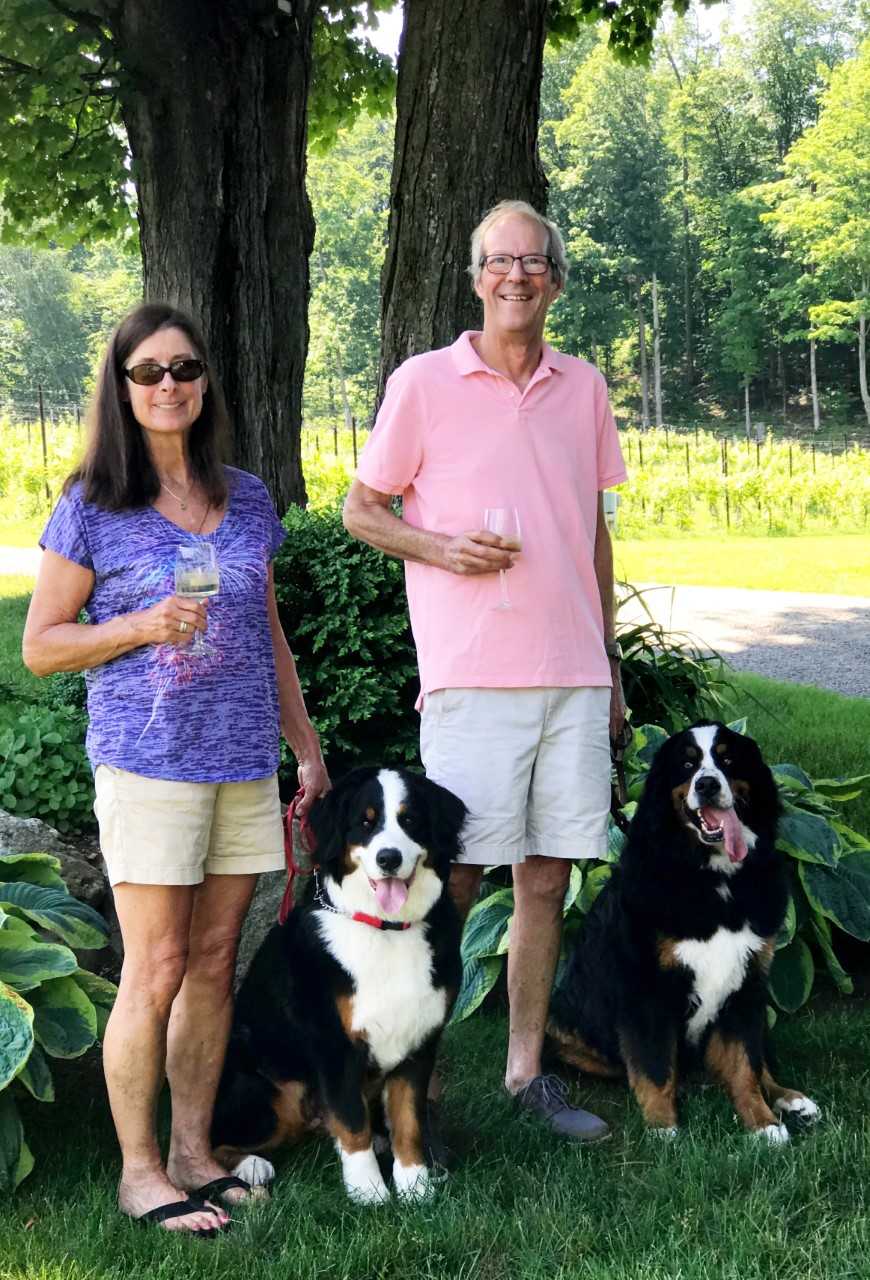 Meet Lee, Candy, Coco and Lani Gardner!
How CUTE is this family!?

We've gotten to know Lee and Candy Gardner over the years because they love to participate in all of the events that we do for Wine Club, such as Wine Club Wednesdays, and also because they visit us often with their two Bernese Mountain Dogs, Coco and Lani. Coco and Lani love to hang out in the lawn while their parents enjoy glasses of RLS and we consider them our honorary greeters because they remind us so much of our loving dogs, Cooper and Brix.

We have lots in common with Lee and Candy including our love of wine and dogs but also, our love for community and fundraising for organizations near and dear to our heart, such as Cherryland Humane Society and Old Mission Lighthouse. Coco and Lani are also very community-minded as they volunteer at Peninsula Community Library and at Old Mission Peninsula School. They are Therapy Dogs International Certified. The kids come and read to these tail waggin' tutors!

Lee and Candy, thank you for sharing your sweet pups with us and THANK YOU for being a part of our BHV family!
July Club Wines
Click here to access your existing membership
The wines this quarter are: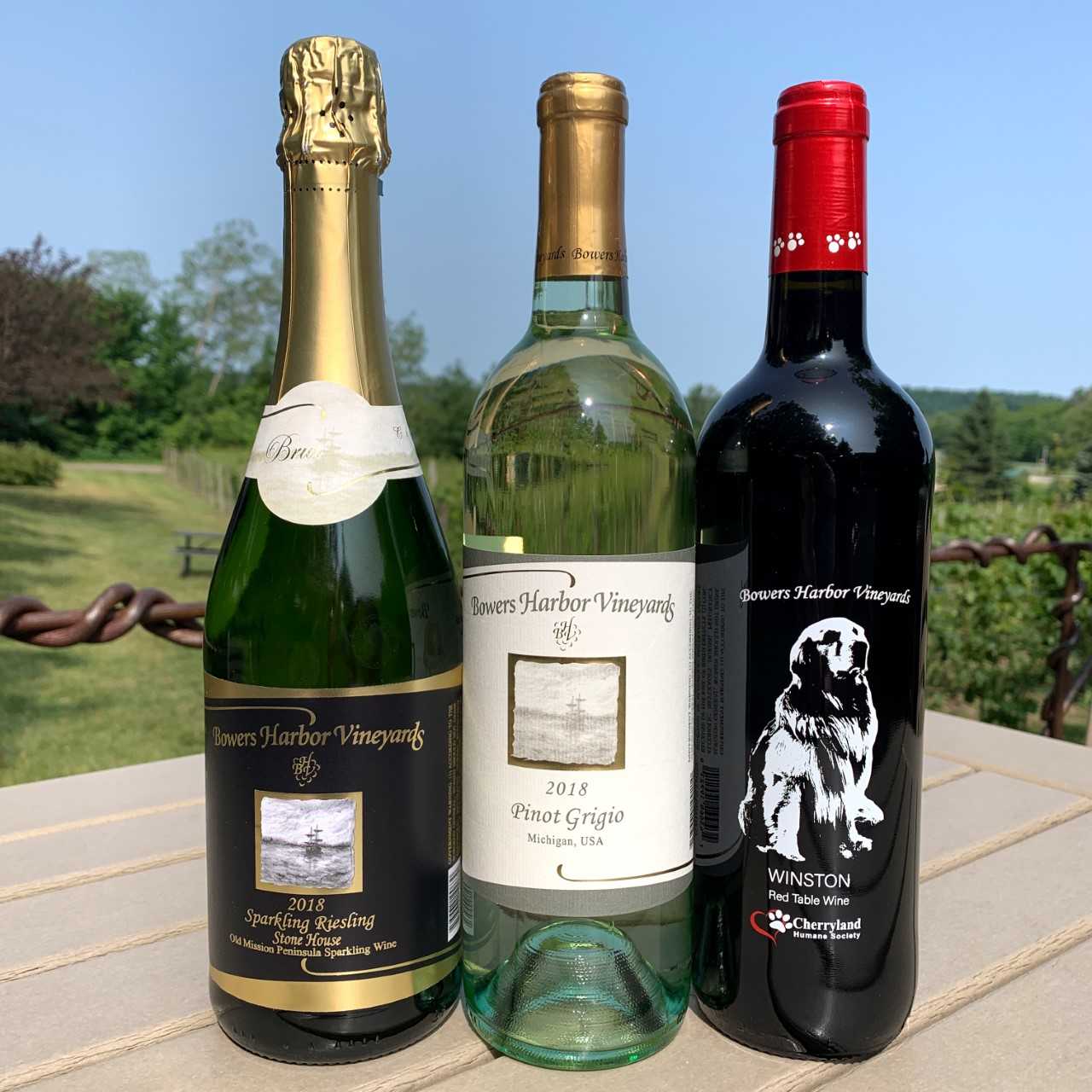 2018 Stone House Riesling
Notes of jasmine and bright green pear on the nose coax forth a palate of Meyer lemon, white pepper and a hint of slate. Pairs beautifully with linguini with clams and fennel.
2018 Pinot Grigio
The aromas in this wine reveal citrus and tropical fruits with subtle white flower nuances. A fresh and lively mouth feel gives way to a finish of grapefruit, pineapple and wet stone.
2016 Winston
100% Zinfandel with flavors of fig, plum, and pepper.
Bowers Harbor Vineyards' loving dog, Winston, is donating a portion of the proceeds from his wine to the Cherryland Humane Society. Your purchase helps support current dogs and cats who are awaiting adoption. We are proud to support the Cherryland Humane Society which is dedicated to finding responsible, loving and permanent homes for every pet.
Bowers Harbor Club
1 bottle each of the wines photographed above (3 bottle club)
total cost if you do not change the order is $64.40 + tax
Cellar Starter Club
2 bottles each of the wines photographed above (6 bottle club)
total cost if you do not change the order is $121.60 + tax
Cellar Envy Club
4 bottles each of the wines photographed above (12 bottle club)
total cost if you do not change the order is $228 + tax