Watch for your email about October Club Wines in your inbox in early October.
Featured Wine Club Members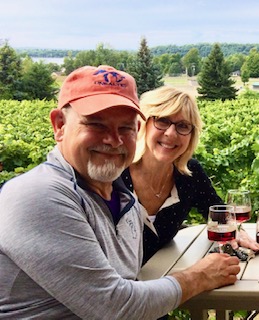 Meet Jon and Jill Schwanz!
Hi - we're Jon and Jill Schwanz from Waterville, Ohio. Jon has been a chiropractor in Waterville for 33 years, and Jill is a secretary for the local school district. We have 3 sons, 2 of whom are married, and 2 grandsons. We are avid walkers and do a lot of exploring on the trails of Northern Michigan spring, summer, fall, and winter. We would prefer to get out the snowshoes and explore the beauty of the Michigan winter. When we're not exploring, you will find us on the shores of Bass Lake in Elk Rapids. Jon loves to fish and is becoming quite well known for his catches.
We have been visiting Northern Michigan for many years. My family had a cottage near Kalkaska when I was a little girl and we loved going Up North. About 20 years ago we started taking our own family Up North to places like Sleeping Bear Dunes and Mackinac Island, so they too could see why we love it. After several summers of "visiting," we purchased our own place in Elk Rapids and enjoy "dual citizenship" in Ohio and Michigan. We began spending time on Old Mission getting reacquainted with Michigan wines and fell in love with BHV. The people, the setting, and the wines are amazing. We enjoy so many of the special events that they host, with the Swine and Dine, Dining in the Vines, and Snowshoe Wine and Brew being some of our favorites. We always take our out-of-town guests to BHV to experience the same fun-loving, relaxing, and friendly atmosphere that we have come to love. As wine club members for about 10 years, we get the latest and greatest wine. This past year, we were part of the first BHV Wine Club Wine River Cruise in Germany. It was an amazing experience and it was so much fun getting to know our BHV hosts and other wine club members. We can't wait for France in 2021! Thank you for all that you do at BHV - your hospitality is second to none.

We love you Jon and Jill! We also CAN'T WAIT until France 2021. Thank you for being such an important part of our BHV family.
January Club Wines
Click here to access your existing membership
The wines this quarter are: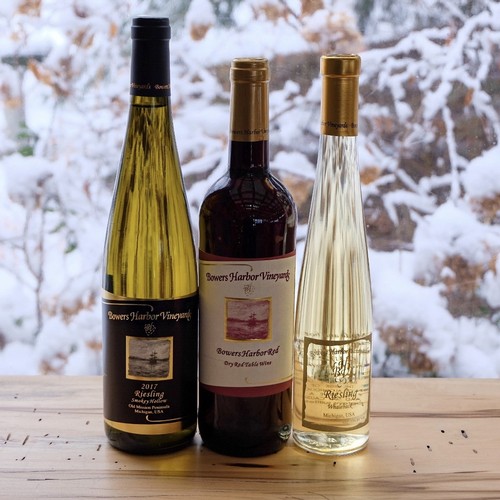 2017 Riesling, Smokey Hollow
With hints of red apple and grapefruit on the nose, the palate mellows to suggest golden delicious apple and citrus zest. Pair it with grilled salmon with apple and onion relish, Russet potato salad or lemon pepper chicken.
2018 Bowers Harbor Red
Soft notes of red cherry and cranberry melt into hints of red currant, plum and pepper on the finish. Pair it with classic backyard hamburgers or meatloaf with roasted potatoes.
2018 Riesling, Whaleback
Sweet, succulent, and enticing, our Whaleback Riesling joins our family of Rieslings as an elegant expression of iced wine. It takes approximately 3 times the amount of fruit to produce this style of wine versus our other Rieslings.
These Riesling grapes from the Whaleback vineyard (named for the contour of the topography) enjoy extremely close proximity to the big lake, keeping spring frosts at bay as well as some fall episodes. These grapes matured into November to coax out the full ripeness and minerality.
Bowers Harbor Club
1 bottle each of the wines photographed above (3 bottle club)
total cost if you do not change the order is $69.70 + tax and shipping (if applicable)
Cellar Starter Club
2 bottles each of the wines photographed above (6 bottle club)
total cost if you do not change the order is $131.20 + tax and shipping (if applicable)
Cellar Envy Club
4 bottles each of the wines photographed above (12 bottle club)
total cost if you do not change the order is $246 + tax and shipping (if applicable)
Important Save-the-Dates:
Upcoming Pick-Up Party Dates:
January 2020
Thursday, 1/9 5:30 - 7pm
Saturday, 1/11 9:30 - 11am
Thursday, 1/16 5:30 - 7pm
RSVP for January Pick-Up Parties HERE
April 2020
Sunday, 4/5 9:30 - 11am
Thursday, 4/9 5:30 - 7pm
Thursday, 4/16 5:30 - 7pm
Sunday, 4/19 9:30 - 11am
July 2020
Thursday, 7/9 6 - 730pm
Sunday, 7/12 9:30 - 11am
Thursday, 7/16 6 - 730pm
Sunday, 7/19 9:30 - 11am
October 2020
Thursday. 10/1 6 - 730pm
Sunday, 10/4 9:30 - 11am
Thursday, 10/8 6 - 7:30pm
Sunday, 10/18 9:30 - 11
Upcoming Wine Club Wednesdays:
1/29
2/12
3/11
4/29
5/20
6/17
7/1 and 7/29
8/12 and 8/19
9/16
10/14
11/18
12/9
2021 Wine Club River Cruise:
Taste of Bordeaux!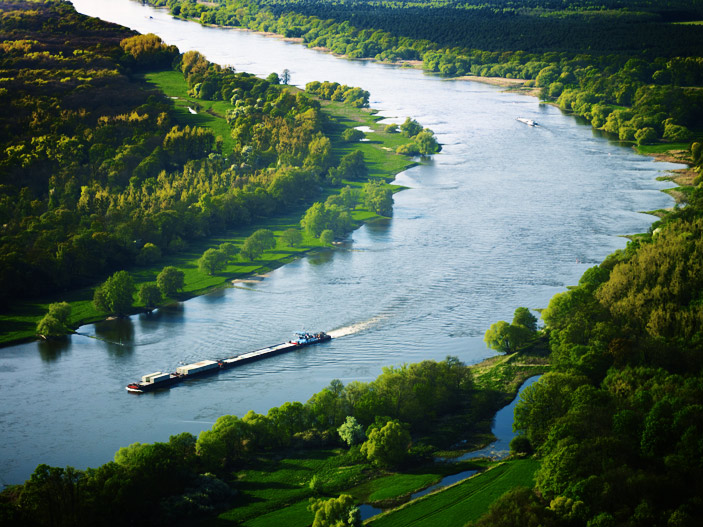 If you haven't heard yet, we are planning another AMAZING Wine Club River Cruise and this time it's through France's Bordeaux wine region! This trip will be May 6th - May 13th, 2021. The price per person is $4045 - $5344 (depending on which room you choose).
Join Bowers Harbor Vineyards on a 7-night river cruise to France's legendary wine capital, Bordeaux. Iconic châteaux, timeless vineyards and delicious wine tastings are plentiful as you visit Libourne, Blaye, Bourg, Pauillac and Cadillac. This trip is a must for anyone interested in the best of French culture, lifestyle, wine, and food.
On an AmaWaterways cruise, you will enjoy an extensive lineup of included tours. In many cases, you will have a choice of excursions, such as standard tours, bike tours, hikes, and Special Interest Tours. A large variety of activities are included so that you can choose how you want to explore. No matter your preference, your days will be full of discovery and wonder.

We already have three couples signed up and ready to go and we hope YOU can join us! The countdown is on! Click THIS LINK to learn more and to register!