September Wine Club
Click here
to access your existing membership
Featured Wine Club Members: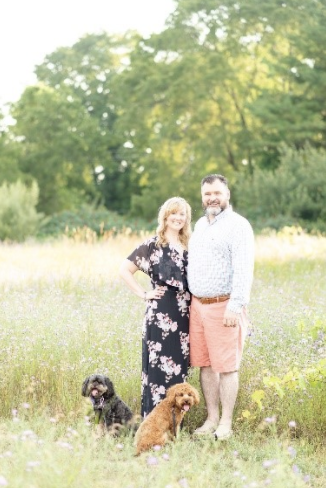 Meet The C-Murphs!
Hello fellow BHV lovers! We are Colin and Christine Murphy, our friends (including you all!) call us the C-Murphs. We have two dogs, Caribou and Cricket, who are also big fans of #DogsofBHV and hanging out with us at the winery. We just celebrated our 15 year wedding anniversary (5.1.05), in quarantine with our favorite bubbly from BHV. We spend much of our time traveling for work and vacations, but outside of that, we split our time between Canton, Michigan and our cottage on Old Mission Peninsula. We purchased the property on Old Mission in anticipation of retirement, but now slowly starting to spend more time there each year. It is our happy place! Not to mention BHV is the closest winery, which was recommended from the previous owner and we fell in love with it immediately. It has now been over five years as BHV wine club members and going strong. Christine's go to favorites at BHV include the 2896 Brut Rosé and the Langley. Colin's go to favorites at BHV include the Riesling Block II and blueberry cider. You can typically find us at BHV out on the patio with our dogs, glasses of wine, and whitefish pate.
Old Mission was an easy decision for a place for a second home. Colin graduated from Traverse City Central High School in 1995 and still has family and friends in town. Between the outdoor trail activities with our dogs, fabulous wine and foodie options, it's our little slice of paradise!
Some of our favorite "Up North" memories are at BHV – including celebrating Colin's 40th birthday in the BHV pavilion overlooking a lovely sunset, with Boathouse catering – make sure to get the risotto! Although this summer has been a bit different with Covid, we feel safe and sound in our Adirondack chairs at BHV. We love our BHV family and catching up like old times, hope to see you all back soon! Cheers! ~ The C-Murphs
We love you, Colin and Christine! Thank you for being such an important part of our BHV family.
The wines this quarter are: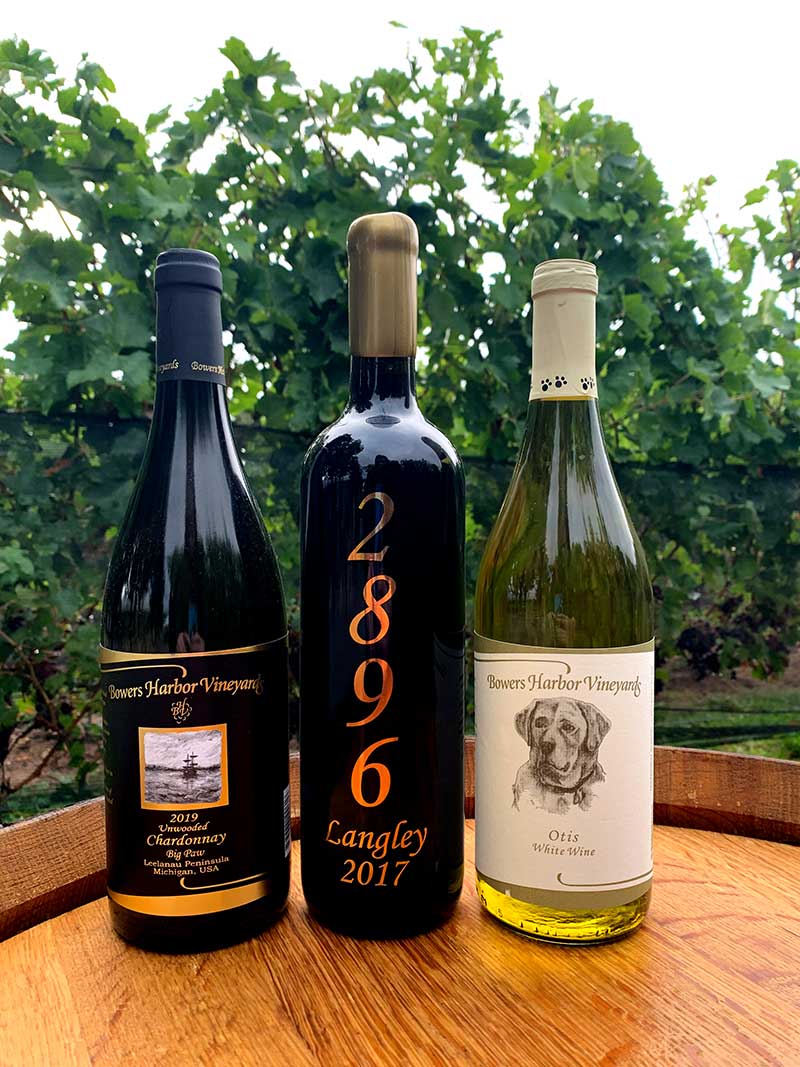 2018 Otis WHite Wine
Otis was the vineyard's official greeter. His loyalty to us all made him worthy of his own label! This semi-dry wine is light, crisp and delightful, and can be enjoyed on its own or with lighter fare.
2019 Big Paw Chardonnay
Crisp, bright acidity provides the perfect counterpoint to the notes of soft golden apple and ripe Bosc pear.
2017 2896
Enjoy the bright cherry and berry flavors from the fruit, complemented by the fresh cedar and cocoa notes from the quality of the French Oak barrels.
Bowers Harbor Club
1 bottle each of the wines photographed above (3 bottle club)
total cost if you do not change the order is $101.15 + tax and shipping (if applicable)
Cellar Starter Club
2 bottles each of the wines photographed above (6 bottle club)
total cost if you do not change the order is $190.40 + tax and shipping (if applicable)
Cellar Envy Club
4 bottles each of the wines photographed above (12 bottle club)
total cost if you do not change the order is $357 + tax and shipping (if applicable)
Key Dates to Keep in Mind:
October 2nd - Last day to customize your order or to switch from ship to pick up.
October 5th - Your card will be charged.
October 9th Orders shipped via UPS (UPS requires someone 21 years or older to sign for the wine).
2021 Wine Club River Cruise:
Taste of Bordeaux!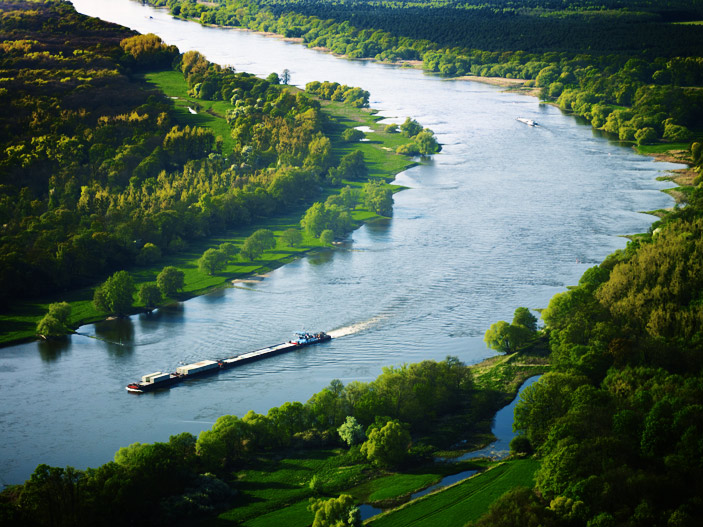 If you haven't heard yet, we are planning another AMAZING Wine Club River Cruise and this time it's through France's Bordeaux wine region! This trip will be May 6th - May 13th, 2021. The price per person is $4045 - $5344 (depending on which room you choose).
Join Bowers Harbor Vineyards on a 7-night river cruise to France's legendary wine capital, Bordeaux. Iconic châteaux, timeless vineyards and delicious wine tastings are plentiful as you visit Libourne, Blaye, Bourg, Pauillac and Cadillac. This trip is a must for anyone interested in the best of French culture, lifestyle, wine, and food.
On an AmaWaterways cruise, you will enjoy an extensive lineup of included tours. In many cases, you will have a choice of excursions, such as standard tours, bike tours, hikes, and Special Interest Tours. A large variety of activities are included so that you can choose how you want to explore. No matter your preference, your days will be full of discovery and wonder.

We already have eight people signed up and ready to go and we hope YOU can join us! The countdown is on! Click THIS LINK to learn more and to register!