Wine Club Wednesday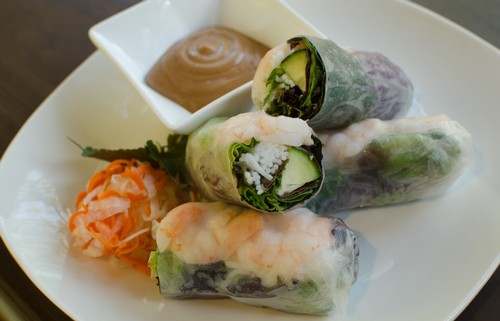 WCW with The Good Bowl
and
Wine Maker Bryan Ulbrich!

When: Wednesday, September 18th
Time: 6:30 pm
Price: $15/WC Member (guests welcome!) to be paid at the door
This month's Wine Club Wednesday will be hosted in our beautiful pavilion overlooking the budding vineyards. In addition to the ambiance, great wine, and amazing company, The Good Bowl will be here demonstrating how to make their famous Fresh Summer Rolls! The summer rolls will be paired with our new Old Mission Gewürztraminer. As an added bonus, our Wine Maker Bryan Ulbrich will be here presenting the new wine.

We hope you will join us for delicious pairings and a lovely summer evening with your BHV family. Please RSVP to tyler@bowersharbor.com by Monday, September 16th to reserve your seat. As always, guests are welcome!
We will start at 6:30 pm with a glass of bubbly, mingling, cheese and crackers and the food demonstration will start at 6:45 pm. Looking forward to seeing you all!
*Space is limited to 50 people maximum for Wine Club Wednesday